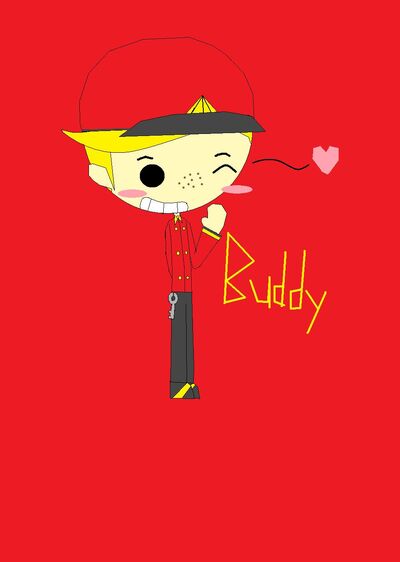 Buddy is a teenage bellhop from the MySims series.
Name: Buddy
Age: 13
Series: MySims
Occupation: Bellhop (MySims, MySims Party, MySims Racing), Royal Messanger (MySims Kingdom), Sketch Artist/Agent (MySims Agents)
Fighting Style: Kendo/Fencing, Kickboxing
Weapon of Choice: Katana (named Yin-Yang)
Friends: Your Character, Goth Boy, Yuki, Violet, Lyndsay, Panda, Xioayou, Anna
Enemies: Devil, Heihachi, Unknown, Morcubus
Ethnicity: Mainly American, possibly some foreign roots (Japanese, British, Russian). It's hard to tell with some MySims characters.
English: Greg Cipes
Japanese: Makoto Yasumura
(Note: He actually speaks, as well as the other MySims characters)
His outfits are Bellhop, Royal Messenger, Street Clothes, and Agent
Ad blocker interference detected!
Wikia is a free-to-use site that makes money from advertising. We have a modified experience for viewers using ad blockers

Wikia is not accessible if you've made further modifications. Remove the custom ad blocker rule(s) and the page will load as expected.